Quality Commitment
Quality is always the highest priority at ForceBeyond. We at ForceBeyond strive to meet and exceed all customer requirements and expectations and provide on-time delivery of defect-free precision machined parts, castings, forgings, fabrications, and specialty fasteners.
Our commitment to continuous improvement means great value is placed on teamwork, education, training, and prevention-oriented techniques across all possible aspects of company operations.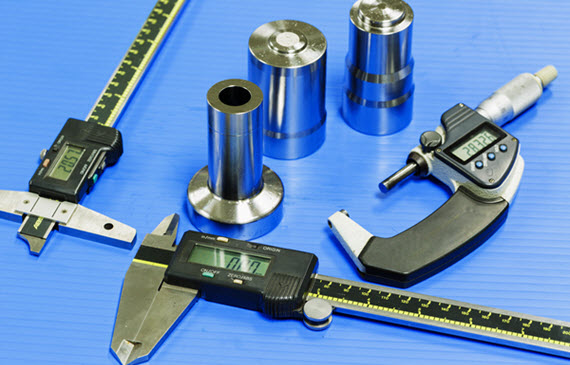 Quality Assurance
All our partner manufacturers are typically ISO 9001 and/or ISO 14001 and/or IATF 16949 and/or AS9100 and/or ISO 13485 certified. Our customers rely on us and our partner manufacturers to deliver world class quality products. Our standard operating procedure for all customers incorporates the automotive PPAP (Production Part Approval Process) quality system for part qualification.
Our quality assurance technicians verify every lot of parts to ensure it meets our customers' high standards. We utilize ISO 17025 accredited independent labs to certify material, finish, heat treatment, coating, customer specific performance and test requirements, and specifications.
Overseas Factory Visit and On-site Audit
All confirmed ForceBeyond customers are welcome to visit our overseas manufacturing partners' facilities. With proper documentation, many of our customers visit overseas suppliers each year to validate the high quality workmanship and quality control standards that we demand from our global partners.
Inspection
ForceBeyond inspection capabilities include mechanical inspections using CMM, (coordinate measuring machine), hardness testing, thread gauging, electronic document control, digital calipers & micrometers, lot traceability, process capability studies, gauge R&R studies and inspection accuracy to 0.00005″ (0.001mm).
Our Calibration Program assures ForceBeyond's metrology is functioning properly and kept in compliance both in-house and at our global partners. We continually monitor all associated metrology and gages in all of our production facilities.
We partner with certified outside test labs to perform the full gamut of testing such as Physical Property Testing, Destructive & Non-Destructive Testing, X-Ray and Metallurgical Analysis, Corrosion Resistance (salt spray) testing of coatings, and virtually any test required by our customers.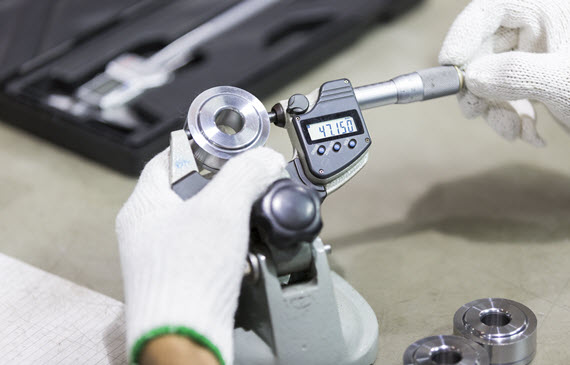 Quality Compliance
ForceBeyond incorporates a robust quality plan to inspect and verify every lot. Our quality assurance professionals maintain the highest standards of training and education. Prior to exit-factory, all material and dimensional inspections are completed and certified.
Equipping with the latest in inspection technology and precision metrology, our quality team of ASQ Certified Technicians is able to obtain accurate data and pass that information on to our customers whenever required. We offer our customers: First-Article Inspection Reports, SPC Data, PPAP Reports and Final Inspection reports. We also maintain a database with a full complement of quality records for immediate retrieval when required.