Nickel-Based Super Alloys Casting and Machining
We are very experienced in the customized casting, heat treatment and machining of nickel-based super alloys including Inconel 625 (IN625), Inconel 713C (IN713C), Inconel 713LC (IN713LC), Inconel 718 (IN718), Inconel 738LC (IN738LC), Inconel 939 (IN939), Inconel 792 (IN792), MAR-M246 (M246), MAR-M247 (M247), Rene 80 Nickel Alloy, Rene 100 Nickel Alloy (UNS N13100), FSX 414, Stellite 31 (X40), Hastelloy X, Incoloy 901, 60Cr-40Ni (R20600), 50Cr-50Ni (R20500). We provide a wide range of nickel-base super alloys castings and machined parts, which are designed to meet our customer's target.
We maintain proactive communication with our customers to assure that we fully understand our customers' requirements and produce parts with the desired characteristics in the most cost effective manner.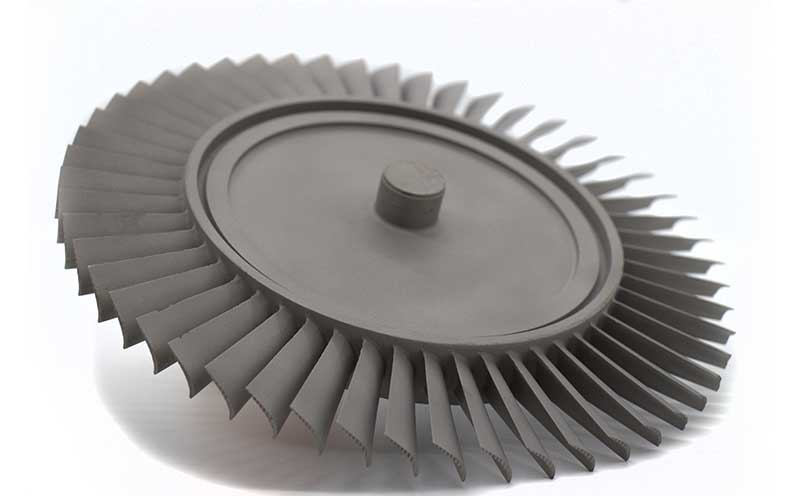 Advantage of Nickel-Based Super Alloys:
Corrosion resistance: Excellent resistance against creep, sulfidation, and oxidation even at temperatures close to their melting points
High Temperature resistance: Typically used at service temperatures above 500°C
Outstanding structural stability: Widely used for aerospace, power generation, and automotive high temperature applications
Material Information of Nickel-Based Super Alloys
The most prominence of nickel-based super alloys is its exceptional corrosion resistance and high temperature resistance. Inconel alloys are typically used in high temperature applications. Common trade names:
Inconel Alloy 625 include: Inconel 625, Chronin 625, Altemp 625, Haynes 625, Nickelvac 625 and Nicrofer 6020
Inconel Alloy 600 include: NA14, N06600, BS3076, 2.4816, NiCr15Fe (FR), NiCr15Fe (EU) and NiCr15Fe8 (DE)
Inconel 718 include: Nicrofer 5219, Superimphy 718, Haynes 718, Pyromet 718, Supermet 718, and Udimet 718
MAR-M246 (M246), MAR-M247 (M247)
Rene 80 Nickel Alloy, Rene 100 Nickel Alloy (UNS N13100)
FSX 414, Stellite 31 (X40), Hastelloy X, Incoloy 901, 60Cr-40Ni (R20600), 50Cr-50Ni (R20500)
Applications of Nickel-Based Super Alloy Inconel
Industries:
Inconel 625 castings are regularly used in saltwater, aerospace and chemical processing applications
Inconel 718 is typically used for jet engine and gas turbine operations
Characteristic:
Inconel 625 provides excellent resistance to seawater and chloride stress corrosion cracking. Inconel 625 castings contain a relatively high level of molybdenum which provides excellent high temperature strength up to approximately 1800°F (982°C) including high fatigue strength and high creep strength. Inconel 625 castings can be welded without pre or post heat treatment. Inconel 625 is also known as CW6MC, 60Ni-22Cr-9Mo-3.5Cb and UNS N26625
Inconel 718 is a nickel-based super alloy that is well suited for applications requiring high strength in temperature ranges from cryogenic up to 1400°F. Inconel 718 also exhibits excellent tensile and impact strength
Nickel-Based Super Alloys Casting & Machined Parts
Our Internal Resources for Die Casting, Investment casting, Forging and Sand Casting