A356 Aluminum Casting with T6 Heat Treatment
We Are Very Experienced in A356 Aluminum Casting
ForceBeyond is very experienced in manufacturing superior quality A356 aluminum casting parts and components. We're capable of A356 aluminum casting jobs from a few of dozens to thousands of pieces, weights between ounces to more than 200 pounds. We cast parts and components for a wide range of industries including automotive, food dairy, machinery, medical, plumbing, watering, mining, petrochemical, electrical, energy, aerospace, submarine and others.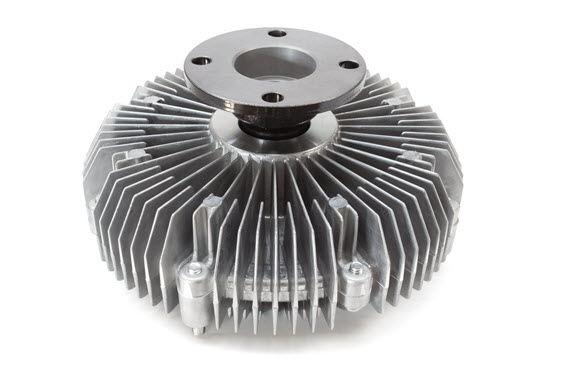 What Is A356 Aluminum Casting Alloy?
A356 aluminum casting alloy is a 7% Si, 0.3% Mg alloy with 0.2 Fe (max) and 0.10 Zn (max). A356 aluminum casting alloy has very good casting and machining characteristics. A356 aluminum casting alloy is used for aircraft parts, pump housings, impellers, high velocity blowers and structural castings where high strength is required. A356 aluminum casting alloy can also be used as a substitute for aluminum alloy 6061. It is typically used in the heat-treated condition of T5 and T6 hardness properties.
A356 aluminum casting alloy has good castability, this makes it a logical choice for intricate and complex castings where lightweight, pressure tightness and excellent mechanical properties are needed.
A356 Aluminum Casting T6 Heat Treatment Process
T6 heat treatment process is a 2 step process. The A356 aluminum castings are first allowed to cool naturally and are then heated at an elevated temperature in high temperature ovens. After a set period of time the A356 aluminum castings are quickly quenched and then are moved to low temperature ovens for the second step of the process.
T6 heat treatment of A356 aluminum castings offers increase in hardness and other mechanical properties, which is often required for many applications.
Advantages of A356 Aluminum Casting
Excellent in corrosion resistance
Very good weldability characteristics
Mechanical properties are rated excellent particularly if given a solution and aging treatment (T5, T6)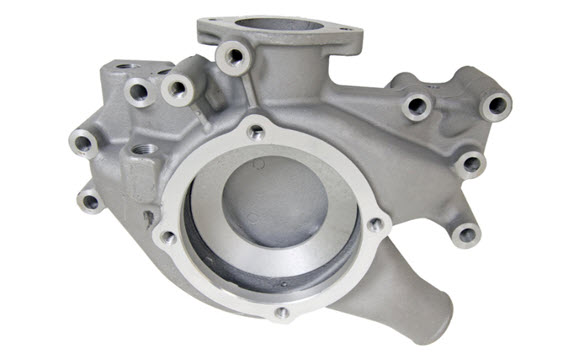 A356 Aluminum Casting Alloy Chemical Composition
Chemical Composition of A356 Aluminum Casting Alloy
Si
Mg
Fe
Zn
7
0.3
0.20 Max
0.10 Max
A356 Aluminum Casting Mechanical Properties
| Temper | Ultimate Tensile (ksi) | Yield Strength (ksi) | Brinell Hardness (500 Kg) | Shearing Strength (ksi) |
| --- | --- | --- | --- | --- |
| T6 | 33 | 24 | 70 | 26 |
Applications of A356 Aluminum Casting with T6 Heat Treatment
Flywheel castings
Automotive transmission cases, oil pans, pump bodies
High strength air-frame and space frame structural parts
High strength machine parts, truck chassis parts
High velocity blowers and impellers
Secondary Operations of A356 Aluminum Casting with T6 Heat Treatment
High precision CNC machining, milling, drilling, tapping, e-coating, anodizing
Painting, sanding, shot blasting, powder coating, chrome plating
A356 Aluminum Casting Parts
Our Internal Resources for Die Casting, Investment casting, Forging and Sand Casting