ECO BRASS C69300 Forged and/or Machined Parts
We Are Very Experienced in Manufacturing ECO BRASS C69300 Parts/Components
ForceBeyond is very experienced in manufacturing superior quality ECO BRASS C69300 parts and components for industries including plumbing, electrical, electronic and automotive etc. If you need to offer your customers ECO BRASS C69300 parts and components, let us produce them for you. We are well capable of forging ECO BRASS C69300 such as PEX fittings, stop valves, ball valves, and both commercial and residential water faucets parts. Our world-class equipment ensure us to be able to provide our customers state-of-the-art high precision ECO BRASS C69300 parts and components.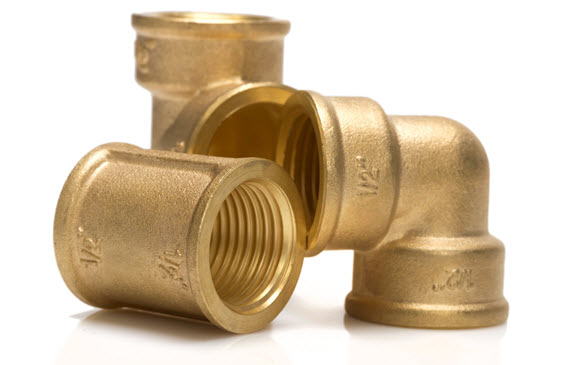 What Is ECO BRASS C69300 (ECO BRASS® C69300)?
ECO BRASS® C69300 is a high-performance, lead-free brass. ECO BRASS C69300 lead-free and compliant with the Federal Drinking Water Act. It comes in hexagon, round, and other shaped brass rods and brass bars. It's a great replacement for leaded fittings and its corrosion resistance properties make it an excellent solution for water supply and plumbing applications.
ECO BRASS C69300 has excellent dezincification corrosion resistance and excellent stress corrosion cracking resistance. ECO BRASS C69300 is corrosion-resistant to chemicals found in water and gas. ECO BRASS C69300 has high strength equivalent to stainless steel. ECO BRASS C69300 also has good machinability, excellent hot forgeability, easily accepts solder and brazing, and has excellent polishing and plating capabilities.
ECO BRASS C69300 also meets the U.S. EPA standards for antimicrobial performance which kills Staphylococcus aureus, Pseudomonas aeruginosa, Salmonella choleraesuis, Mycobacterium bovis (BCG), Clostridium difficile, and viruses. Therefore, it can be used as an antimicrobial touch surface in homes and health care facilities.
What Is Brass Forging?
Brass forging process is a forging process of pressuring brass rods or bars to form parts while owing their durability and overall quality to the unique pattern of grain flow that is an inherent result of the forging process. During initial rod/bar extrusion, the metal is shaped under extreme pressure causing the grain structure to elongate and form new grains that have a fiber-like quality. The brass forging process re-orients these fibers in conformance to the contour of the part. This double working compacts the metal into a dense non-porous part that will withstand oil, gas or air at high pressures without leaks. It also improves mechanical properties, providing higher impact strength and fatigue resistance.
Brass forgings are quality parts, comparing favorably in material integrity, dimensional tolerance and surface finish with products made using other major metalworking processes. Forged materials have superior density and freedom from flaws. Forming under heat and pressure in precise closed dies produces dimensional accuracy-always repeatable, part to part and lot to lot. Excellent surface finish with a clean lustrous appearance is readily available with brass forgings.
ECO BRASS C69300 will help design engineers and purchasing departments maximize the utility and cost advantages inherent in the specification of ECO BRASS C69300 and forgings.
Advantages of ECO BRASS C69300 Brass Forging
S. 3874 Reduction of Lead in Drinking Water Act Compliant
NSF 14 Compliant
LEAD FREE
ARSENIC FREE
BISMUTH FREE
Corrosion Resistant to Chemicals Found in Water & Gas
Boiler and Pressure Vessel Code Registered Alloy
Strength Equivalent to Stainless Steel
Corrosion Resistance Equivalent to Commercial Bronze
Not Brittle at High Temperatures
EPA-Registered CuVerro Antimicrobial Alloy*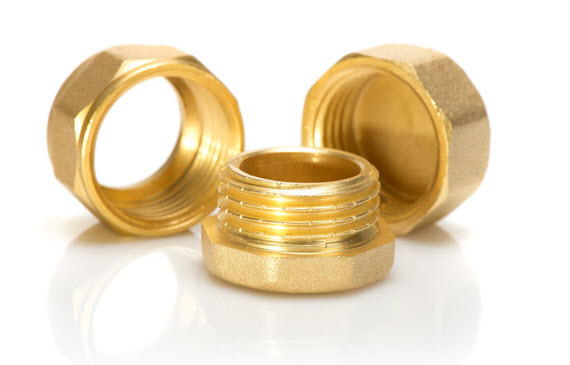 Applications of ECO BRASS C69300 Brass Forging
PEX fittings
Stop valves
Ball valves
Commercial and residential water faucets parts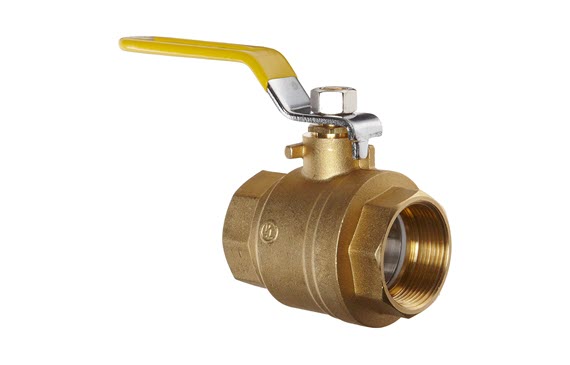 ECO BRASS C69300 Chemical Composition
Chemistry Specification: ASTM B371
Chemical Composition of ECO BRASS C69300
Cu
Si
P
Pb
Fe
73.0-77.0
2.7-3.4
0.04-0.15
0.09 Max
0.01 Max
Sn
Ni
Mn
Zn
—
0.20 Max
0.10 Max
0.10 Max
Remainder
—
ECO BRASS C69300 Minimum Mechanical Properties
| Diameter (inch) | Tensile Strength (ksi) | Yield Strength (ksi) | Elongation (%) |
| --- | --- | --- | --- |
| >0.150″-0.500″ | 85 | 45 | 5 |
| >0.500″-1.000″ | 75 | 35 | 10 |
| >1.000″-2.000″ | 70 | 30 | 10 |
ECO BRASS C69300 Tubes Mechanical Properties

The following table shows the mechanical properties of ECO BRASS C69300 tubes as a function of heat treatment and thickness.
| Temper | Thickness | Tensile Strength (ksi) | Yield Strength (ksi) | Elongation (%) |
| --- | --- | --- | --- | --- |
| M30 | 2 in | 565MPa (82ksi) | 276MPa (40ksi) | 15% |
Secondary Operations of ECO BRASS C69300 Brass Forging
Machining
Solder, brazing, polishing, plating
ECO BRASS C69300 Brass Forging Parts
Our Internal Resources for Die Casting, Investment casting, Forging and Sand Casting