Inconel Vacuum Precision Casting
Our Expertise of Inconel Vacuum Precision Casting
We are very experienced in Inconel vacuum precision casting. With strong capability of casting a wide variety of Inconel super alloy, we provide custom Inconel super alloy casting parts and components for industries and applications including saltwater, aerospace and chemical processing applications and others. We can assure you high quality Inconel vacuum precision casting part. The sizes of the casting parts range up to 32 inches. The weights of the vacuum casting parts are from 0.02 to 220 pounds. Typical casting tolerances meet ISO 8062 CT7 to CT5/ VDG P690 D1 to D2.
We maintain proactive communication with our customers to assure that we fully understand our customers' requirements and produce parts with the desired characteristics in the most cost effective manner.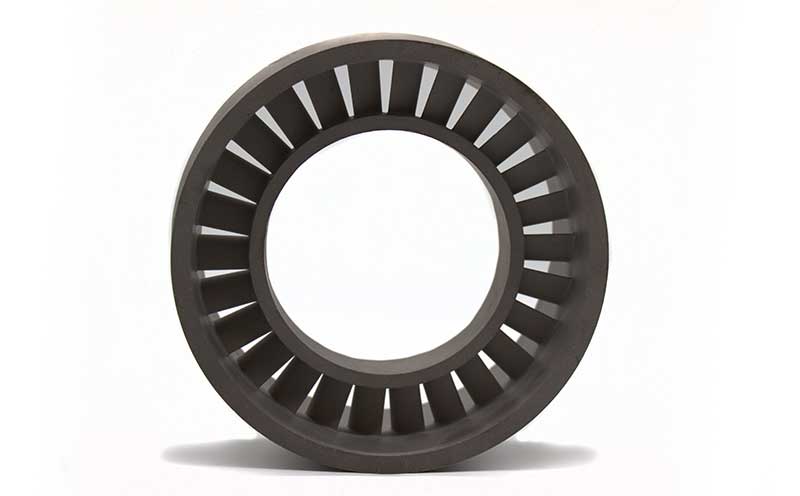 We work with our customers to assure that the Inconel vacuum precision casting products/components can be manufactured with the desired characteristics in the most cost effective manner. Using simulation software to provide a "virtual prototype" we can begin to optimize the design prior to supplying products/components for design validation. We strive to be our customers' best Inconel vacuum precision casting supply chain partner.
For your Inconel vacuum precision casting, we can help you out.
Please visit Inconel 625 Casting for detailed technical information about our Inconel 625 casting.
Please visit Inconel 718 Casting for detailed technical information about our Inconel 718 casting.
An Introduction to Inconel and Super Alloys
Inconel investment castings are fabricated by vacuum induction melting (VIM) barstock followed by hot isostatic pressing (HIP) and age-hardening heat treatment. Inconel alloys possess excellent welding characteristics if required to repair casting defects or for in-service repairs.
Inconel is a trade name owned by Special Metals Corporation. If you specify a part should be made from Inconel you're asking for one of their products. Other companies make similar super alloys, but they can't put the Inconel name on them.
"Super alloy" is used to describe a metal that retains its strength as it gets close to its melting point. Non-super alloys like stainless steel become progressively weaker as they get hotter but a super alloy has its full strength when it's at 90% of its melting temperature.
Inconel has a particular characteristic that makes it extremely useful for oxidizing environments: as it gets hot it forms a passivating oxide layer on the surface. This resists the oxidation that quickly shortens the life of parts made from other alloys.
Super alloys divide into three types, those that are nickel-based, those that are cobalt-based, and a smaller group that are iron-based. Inconel is around 60% nickel, 18% chromium and 19% iron, plus trace amounts of cobalt, molybdenum, aluminum and titanium. The exact proportions are what differentiates the various types of Inconel, and the equivalent super alloys.
What is Vacuum Precision Casting?
This is a casting process for elastomers which uses a vacuum to draw any liquid material into the mold. Vacuum casting is used when air entrapment is a problem with the mold. The process is sometimes called thermoforming because the manufacturing process involves rapid prototyping where the plastic sheets are preheated. The materials are preheated in an automated vacuum casting machine until they are soft and pliable.
How are Vacuum Precision Casting Made?
The process starts by placing a two piece silicone mold in a vacuum chamber. The raw material is mixed, degassed and then poured into the mold. The vacuum is then released and the mold removed from the chamber. Finally, the casting is cured in an oven and the mold removed to release the completed casting. The silicone mold can be reused.
In some machines the chamber where the material is mixed a pressure can be applied to increase the pressure differential between the mold cavity and the mixing chamber.
Advantages of Vacuum Precision Casting
Can be used to cast a wide variety of ferrous and non-ferrous alloys
Low volume production runs are cheaper as tooling is less costly
Can produce much more complex designs, incorporating design features such as logos
Parts require little machining after finishing
Excellent surface finishes can be achieved
Why Vacuum Precision Cast Inconel?
Hardness, toughness and high temperature strength make nickel-based superalloys extremely difficult to machine. Vacuum precision casting avoids this problem by producing accurate parts that are near-net shape. While the processes used for making wax patterns and ceramic cores are complicated, vacuum precision casting need little final machining. This makes vacuum precision casting cost-effective for more complex parts required in higher volumes.
In the early days of super alloys, parts were forged rather than cast. However, the development of vacuum precision casting eliminated the porosity problems that plagued early attempts at casting. Today almost all investment casting of super alloys is performed under vacuum.
Types of Inconel for Vacuum Precision Casting
| Material | Common Application |
| --- | --- |
| Inconel 625 | Inconel 625 castings are regularly used in saltwater, aerospace and chemical processing applications |
| Inconel 713C | Inconel 713C castings are typically used for high-temperature, high-speed aerospace castings including jet engine gas turbine blades and smaller jet engine blisks. |
| Inconel 718 | Inconel 718 castings are typically used for jet engine castings, high-speed airframe castings, land-based gas turbine castings, oil field castings, rocket motor castings, spacecraft, nuclear reactor component castings, pumps and castings for cryogenic applications. |
Chemical Composition of Nickel-Based Super Alloy Inconel 625 (IN625)
Cr
Nb+Ta
Al
Mo
Ti
20.0-23.0
3.15-4.15
0.4 Max
8.0-10.0
0.4 Max
C
Co
Fe
Si
Mn
0.1 Max
1.00 Max
5 Max
0.5 Max
0.5 Max
Mechanical Properties of Nickel-Based Super Alloy Inconel 625 (IN625)
Density
Tensile Strength, Ultimate
Tensile Strength, Yield
Elongation at Break
0.305 lb/in³
110,000 psi @ 1,200°F
42,100 psi @ 1,200°F
55% @ 1,200°
Applications of Nickel-Based Super Alloy Inconel 625 (IN625)
Industries:
Inconel 625 castings are regularly used in saltwater, aerospace and chemical processing applications
Characteristic:
Inconel 625 castings provide excellent resistance to seawater and chloride stress corrosion cracking. Inconel 625 castings contain a relatively high level of molybdenum which provides excellent high temperature strength up to approximately 1800°F (982°C) including high fatigue strength and high creep strength. Inconel 625 castings can be welded without pre or post heat treatment. Inconel 625 is also known as CW6MC, 60Ni-22Cr-9Mo-3.5Cb and UNS N26625
Chemical Composition of Nickel-Based Super Alloy Inconel 713C (IN713C)
Cr
Cb+Ta
Al
Mo
Ti
12.5
3.3
6.1
4.2
0.8
C
B
Zr
Si
Mn
0.12
0.012
0.1
0.5 Max
0.25 Max
Applications of Nickel-Based Super Alloy Inconel 713C (IN713C)
Industries:
Inconel 713C castings are typically used for high-temperature, high-speed aerospace castings including jet engine gas turbine blades and smaller jet engine blisks
Characteristic:
Inconel 713C castings provide outstanding resistance to thermal fatigue and exceptional rupture strength at 1700°F (927?°C). Inconel 713C is also known as Ni-13Cr-6Al-4Mo-2Cb-0.7Ti, Allvac 713, Austenal 655, Esco 713C-E, CAPI-371, Udimet 713C, Haynes Alloy No. 713C, Vertex 713C and ASTM UNS N07713
Chemical Composition of Nickel-Based Super Alloy Inconel 718(IN718)
Al
B
C
Cr
Co
0.20-0.80
0.0060 Max
0.08 Max
17-21
1.00 Max
Cu
Fe
Mn
Mo
Ni
0.3 Max
17
0.35 Max
2.8-3.3
50-55
Nb
P
Si
S
Ti
4.75-5.5
0.015 Max
0.35 Max
0.015 Max
0.65-1.15
Mechanical Properties of Nickel-Based Super Alloy Inconel 718 (IN718)
Density
Tensile Strength, Ultimate
Tensile Strength, Yield
Elongation at Break
0.296 lb/in³
160,000 psi @ 1,200°F
142,000 psi @ 1,200°F
18% @ 1,200°F
Applications of Nickel-Based Super Alloy Inconel 718 (IN718)
Industries:
Inconel 718 is typically used for jet engine and gas turbine operations
Characteristic:
Inconel 718 is a nickel-based super alloy that is well suited for applications requiring high strength in temperature ranges from cryogenic up to 1400°F. Inconel 718 also exhibits excellent tensile and impact strength
Nickel-Based Super Alloys Casting & Machined Parts
Our Internal Resources for Die Casting, Investment casting, Forging and Sand Casting