We are very experienced in manufacturing high pressure valve. We provide super quality of customized forging high pressure valve and casting high pressure valve, which are designed to meet our customer's target.
We maintain proactive communication with our customers to assure that we fully understand our customers' requirements and produce parts with the desired characteristics in the most cost effective manner.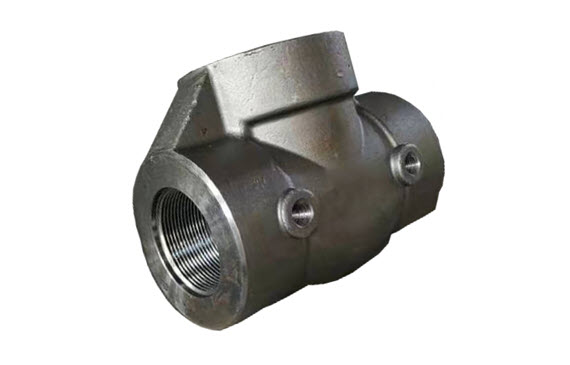 If you are looking for forging high pressure valve body and/or casting high pressure valve body, get in touch today and we will provide you with an accurate quote and our best services.
What is High Pressure Valve?
In general, high pressure valve refers to valve that is built for reliability and endurance with a design pressure over ANSI Class 900 (2,250 psi) up to 60,000 psi. High pressure valve uses a coned-and-threaded connection which accommodates the high temperatures and pressures common in these applications. High pressure valves are usually available in various tubing sizes and with body designs to satisfy widely varied requirements. High pressure valves are also available for different temperature range with 2 ways, 3 ways, 4 ways and 5 ways etc.
Use of High Pressure Valve
With regards to the use, high pressure valve is applicable for cold water, hot water, oil, gas and certain chemicals. High pressure valve is ideally used in the material handling equipment and vacuum applications. It is also used in power generation plants, earth moving machinery, steel manufacturing plants, forklifts and many more.
Features of High Pressure Valve
Highly efficiency
Long service life
Cost-effective range
Available in fire safety design
Locking device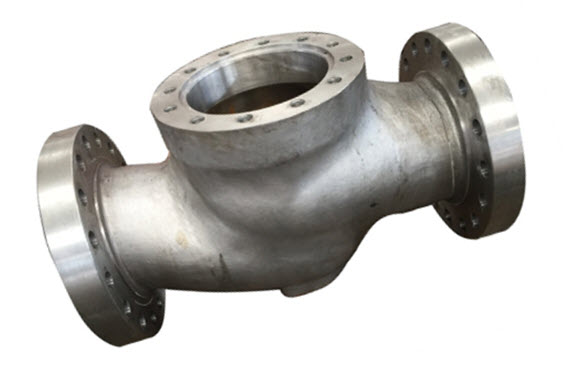 Applications of High Pressure Valve
Earth moving machinery
Material handling instruments
Steel manufacturing plant
Oil/gas
Mining industry
Trucks/trailers
Chemical processing system
Material Information of High Pressure Valve
Depends on the application, high pressure valves can be either forged or casted. Please refer to the following technical specifications.
Materials, Process and Specifications
MATERIAL
SPECIFICATIONS FOR FORGED
SPECIFICATIONS FOR CAST
CARBON STEEL
ASTM A105N
ASTM A350 LF2
ASTM A216 WCB/WCC
ASTM A352 LCB/LCC
ALLOY STEEL
ASTM A350 LF3
ASTM A182 F5A/F5
ASTM A182 F9
ASTM A182 F11
ASTM A182 F22
ASTM A182 F91
ASTM A352 LC3
ASTM A217 C5
ASTM A217 C12
ASTM A217 WC6
ASTM A217 WC9
ASTM A217 C12A
AUSTENITIC STAINLESS STEEL
ASTM A182 F304/F304L
ASTM A182 F316/F316L
ASTM A182 F347
ASTM A182 F321
ASTM A182 F44 (6MO)
ASTM A182 F20* (ALLOY 20)
ASTM A351 CF8/CF3
ASTM A351 CF8M/CF3M
ASTM A351 CF8C
ASTM CK3MCuN
ASTM A351 CN7M
FERRITIC-AUSTENITIC STAINLESS STEEL
ASTM A182 F51 – UNS S31803 (DUPLEX S.S.)
ASTM A182 F53 – UNS S32750 (SUPER DUPLEX S.S.)
ASTM A182 F55 – UNS S32760 (SUPER DUPLEX S.S.)
ASTM A351/CD3MN
A890 GR.5A/CE3MN*/CD4MCu*
A890 GR.6A/CD3MWCuN
NICKEL ALLOY
INCONEL 825 – UNS N08825 ASTM B564-N08825
INCONEL 600 – UNS N06600 ASTM B564-N06600
INCONEL 625 – UNS N06625 ASTM B564-N06625
MONEL 400 – UNS N04400 ASTM B564-N04400
A484 CU 5MCuC
A494 CY40
A494 CW6MC*
A494 M35-1
TITANIUM
ASTM B381 GR.F2
ASTM B381 GR.F3
ASTM B367 GR.C2
ASTM B367 GR.C3
High Pressure Valve Bodies
Our Internal Resources for Die Casting, Investment casting, Forging and Sand Casting